#!! Control obesity! New York rule. Prohibit the sale of soda glass.
New York restaurants to ban the sale of soft drinks - drink a large glass of sugar. That control obesity. The Americans are overweight, loaded dreaded diabetes - heart disease asked for.

On September 14, AP reported that the Board of Health of New York City. Have agreed to provide each prohibit the sale of soda in a glass that is larger than 16 oz bottles or larger than half a liter after the current American adults, about two in three, including children, about one in three. overweight problems. Or obese. Which is a major cause of diabetes and heart disease.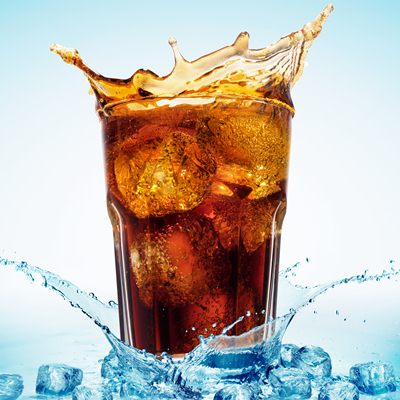 The regulations such as regulations applicable in the United States for the first time. And will take effect within six months without any objection filed with the court order. If it is effective. It's the shopping and the food. Restaurants in theaters. Broadway theater. Inside the cafeteria. And other places where food is sold. Will not be able to sell soft drinks. Drinks with the sugar in a large glass. Except in the supermarket. General or convenience store.

However, this rule does not include low-calorie beverages such as water, soft drinks and fruit juices et alcohol. Including beverages containing milk. That can be sold in large glass.

Mr. Michael Bloomberg, Mayor of New York City, said that these regulations are intended to control the problem of obesity. And he believed that It will help a lot of people. Although the group has been supported by the soft drink companies are gathered against. And prepared to file an objection with the Court issuing such rules.
=====================================================

Werbung
bisher 0 Kommentar(e)     TrackBack-URL